Duke's Seafood Chowder
–
Available Now in the Frozen Food Aisle!
Enjoy Duke's Seafood's famous chowders and bisques at home any day of the week with our newly introduced frozen chowder collection. Available at retail locations and locally delivered directly through Sound Bites, this collection has all the flavors of our signature seafood chowder recipes with the at-home convenience of a boiling bag pouch.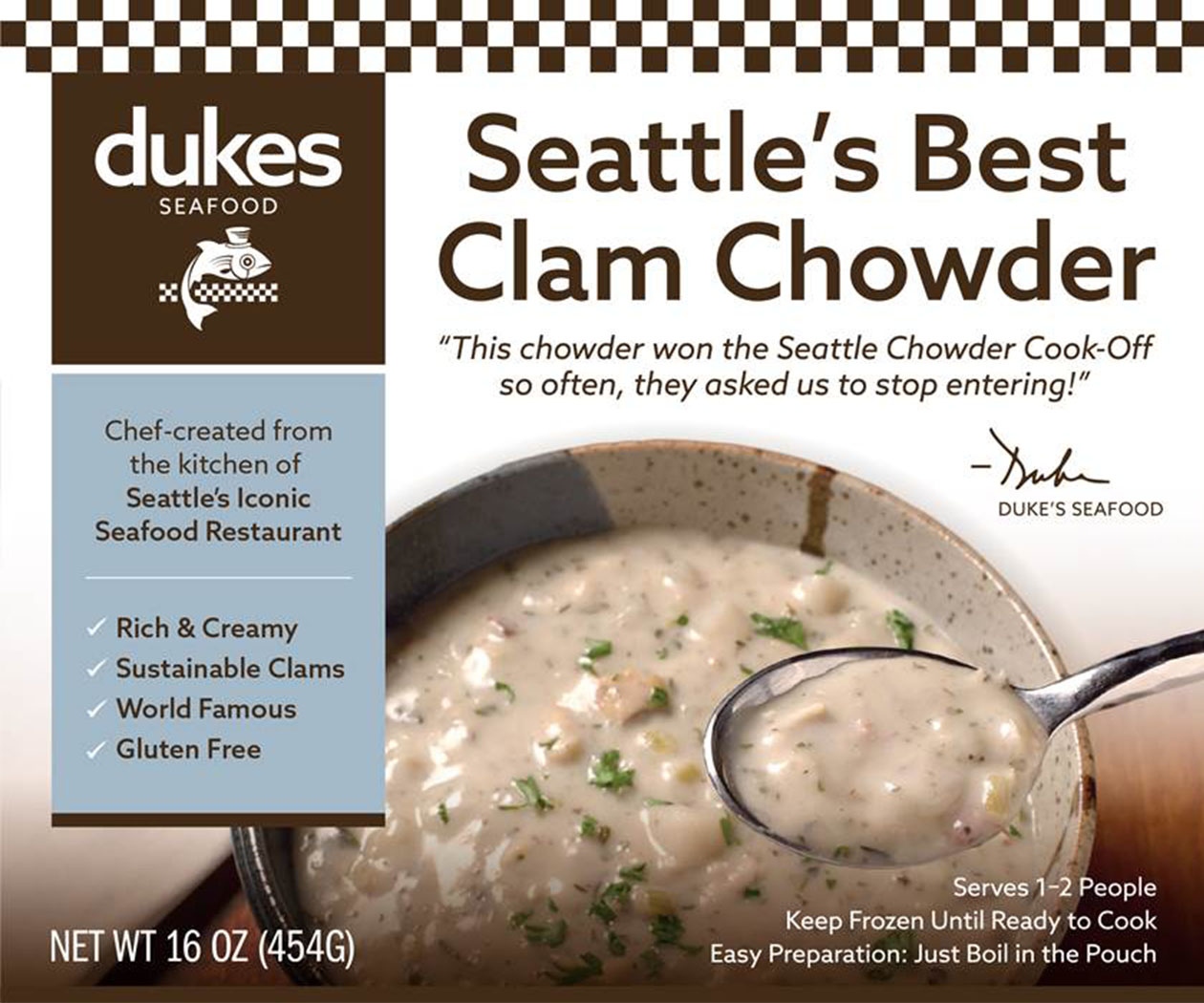 Seattle's Best Clam Chowder
This is the one that started it all! Our world-famous dish is inspired by a clam chowder recipe from Duke's Grampa Cox, who confidently claimed it was the best in all of New England. The incredible fresh herbs, creamy texture, and fragrant (but not overpowering) clams led this recipe to win Seattle's Chowder Cook-Off 3 years in a row. We'll never know if it would have won a 4th year, since they asked us to stop competing!
Lobster Mobster Pernod Chowder
Other than the incredible taste of lobster, the Pernod used in this seafood chowder recipe gives it a distinct and unique taste. The hint of black licorice flavor, tender langostinos, and the creamy lobster base make this a truly unique dish that you can't find anywhere else!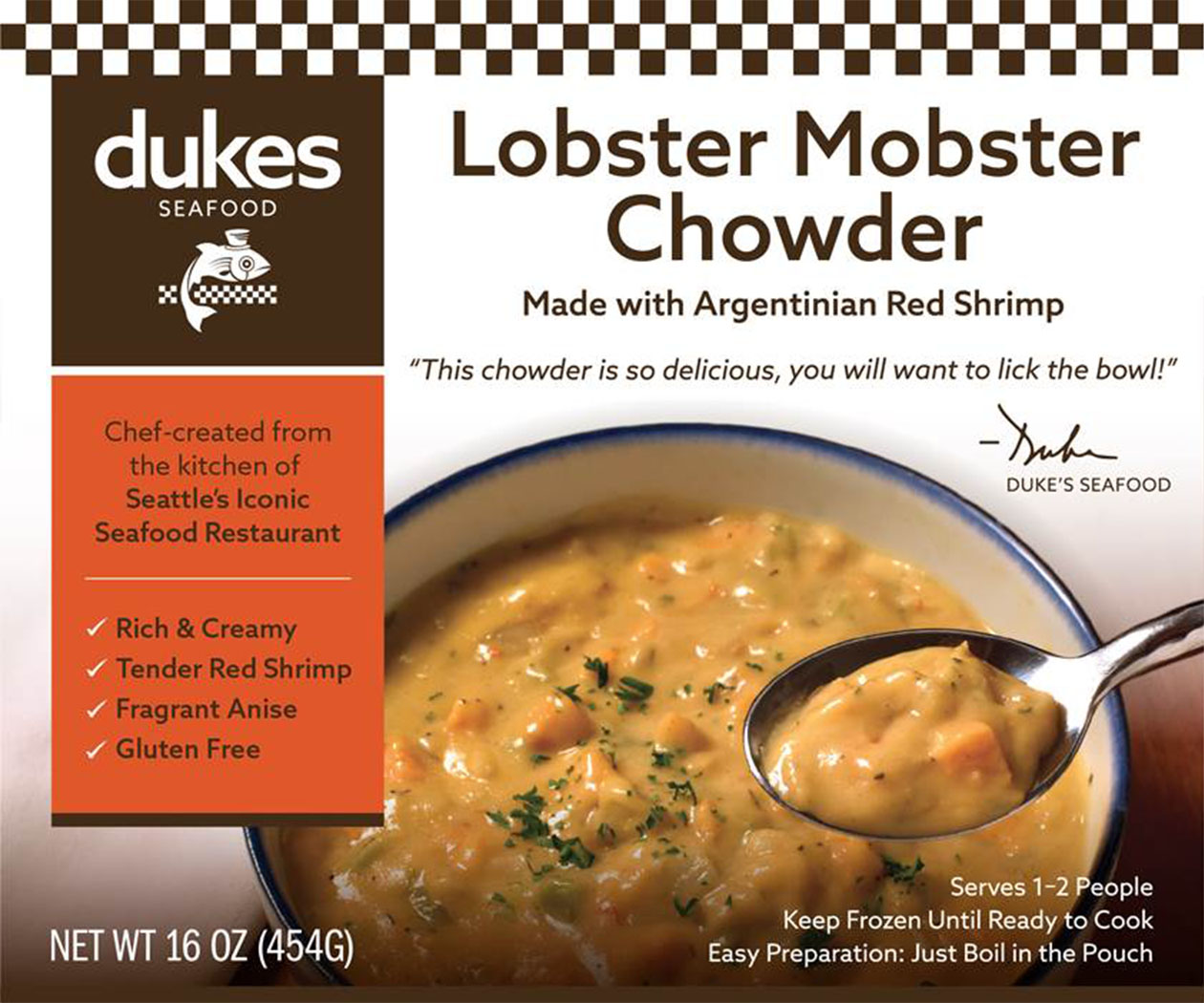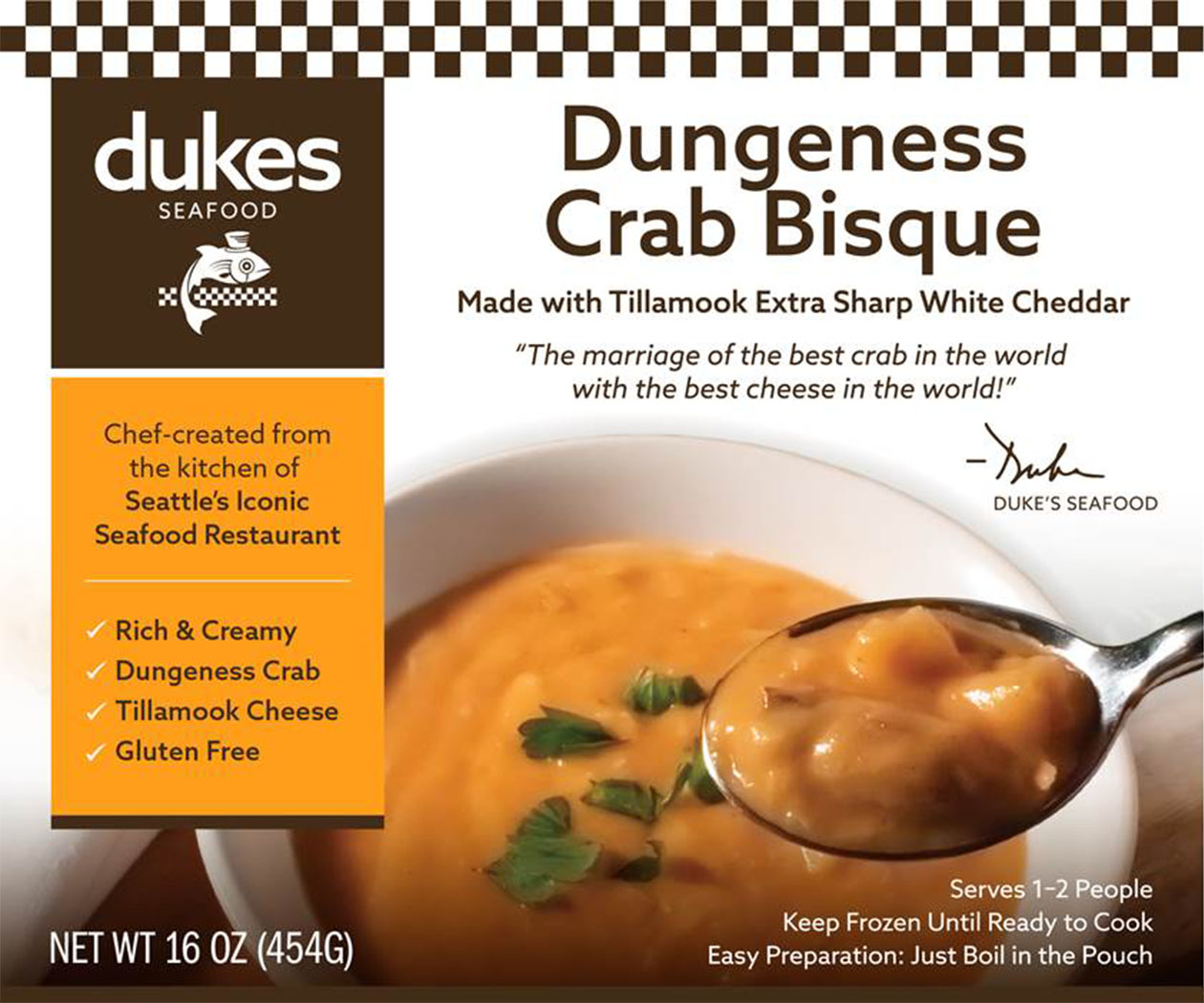 Dungeness Crab Bisque
Any seafood lover knows that the sweet, salty taste of Dungeness crab is simply unmatched. Tender crab meat, Tillamook Extra Sharp White Cheddar, and various spices & herbs all come together to create a rich & creamy crab bisque that, likewise, is simply unmatched.
Buy Now!
Duke's Chowders are available now at the following Puget Sound Grocery Locations: