"Tastiest seafood in town"
Local favorite Duke's Seafood is committed to serving only 100% sustainable seafood like wild Alaska Copper River salmon, tender halibut and Blue North Cod from the cold, clean, pristine waters of Alaska, fresh Dungeness crab from the Washington and Oregon coast, and wild Mexican Pacific prawns from the Sea of Cortez.
Other delights include fresh, flavorful salads, signature pastas, grass-fed, juicy burgers, and sharable "Appeteasers." Also, from the bar, enjoy a "Duketail" (hand-crafted cocktails), craft beers and wines, many from Pacific Northwest breweries and wineries.
See you at Duke's!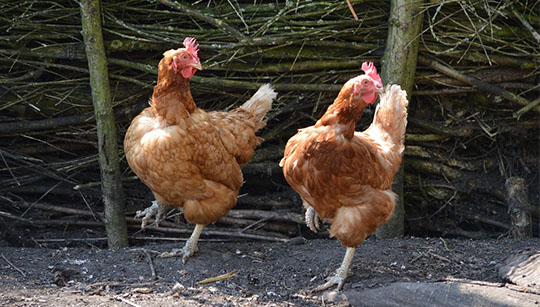 National Chicken Month has Chickens Dancing
And us talking . . . about how to find the healthiest chicken for your dinner table. Duke and the folks at Perdue Farms have some advice that will help you better understand what to look for and how to find humanely raised chickens. Of course they are always 100% organic at Duke's, not just during September's National Chicken Month, but every day of the year.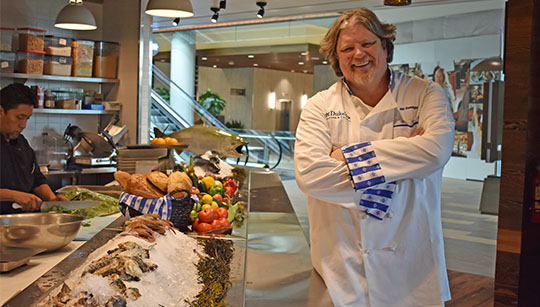 Oh Shucks . . . Oysters Aren't that Tough
Selecting and shucking oyster can be tough but not if you join us at Duke's in Bellevue (the only location where we feature fresh oysters). We'll do the work for you. But if you want to see how it's done, check out our Executive Chef, "Wild" Bill's how-to video.
Get Comfortable
Duke never liked dining anywhere stuffy, so that's why he created a comfortable, relaxing atmosphere at every one of his seven restaurants. Listen to his radio ad about it and join us tonight at Duke's.
"I personally guarantee that you'll enjoy your meal, or you don't pay."
– Duke