"Tastiest seafood in town"
Local favorite Duke's Seafood is committed to serving only 100% sustainable seafood like wild Alaska Copper River salmon, tender halibut and Blue North Cod from the cold, clean, pristine waters of Alaska, fresh Dungeness crab from the Washington and Oregon coast, and wild Mexican Pacific prawns from the Sea of Cortez.
Other delights include fresh, flavorful salads, signature pastas, grass-fed, juicy burgers, and sharable "Appeteasers." Also, from the bar, enjoy a "Duketail" (hand-crafted cocktails), craft beers and wines, many from Pacific Northwest breweries and wineries.
See you at Duke's!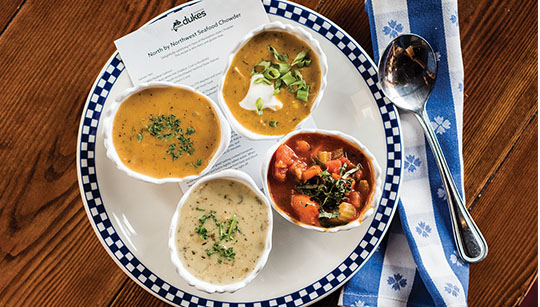 Win a Chowder Champ Chow Down for Six!
We want to hear from you! What's your favorite Duke's chowder?
Click the "Vote!" button for a chance to win a "chowder party" for you and five of your friends. Enter now – contest ends November 15th!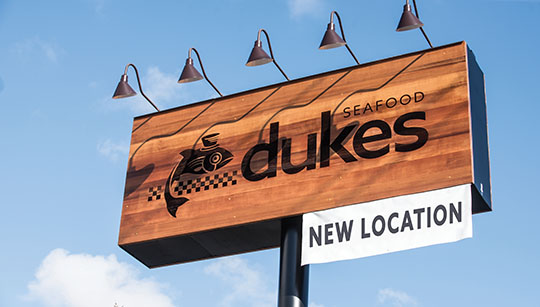 Moving Up The Lake!
Join us for the best view dining on the Seattle waterfront at our NEW South Lake Union location! Our popular restaurant has moved one block north on Lake Union where the views are second to none! Reserve your view today.
Get Comfortable
Duke never liked dining anywhere stuffy, so that's why he created a comfortable, relaxing atmosphere at every one of his seven restaurants. Listen to his radio ad about it and join us tonight at Duke's.
"I personally guarantee that you'll enjoy your meal, or you don't pay."
– Duke