I WAKE UP IN THE MORNING WITH RECIPES DANCING IN MY HEAD.
I dream about food. Flavorful dishes made of crazy combinations: blueberries with goat cheese on grilled salmon, or tarragon and citrus in a salad, or hazelnut syrup, melted butter, and halibut encrusted with crushed macadamia nuts. In fact, sometimes I drive my Executive Chef, Wild Bill crazy by sending new dishes back again and again until we get it right. We spend hours and hours in the kitchen together perfecting every recipe.
"'Wild' Bill Ranniger is our executive chef; an amazing guy. He puts up with all my crazy ideas. For the past 23 years, he's made stuff happen in our kitchens. He's inventive and creative and we get along so well from a creative standpoint as well as being good friends. But he produces amazing food." Duke.
Every item is unique. Here are a few to get your mouth watering. See you at Duke's Seafood soon.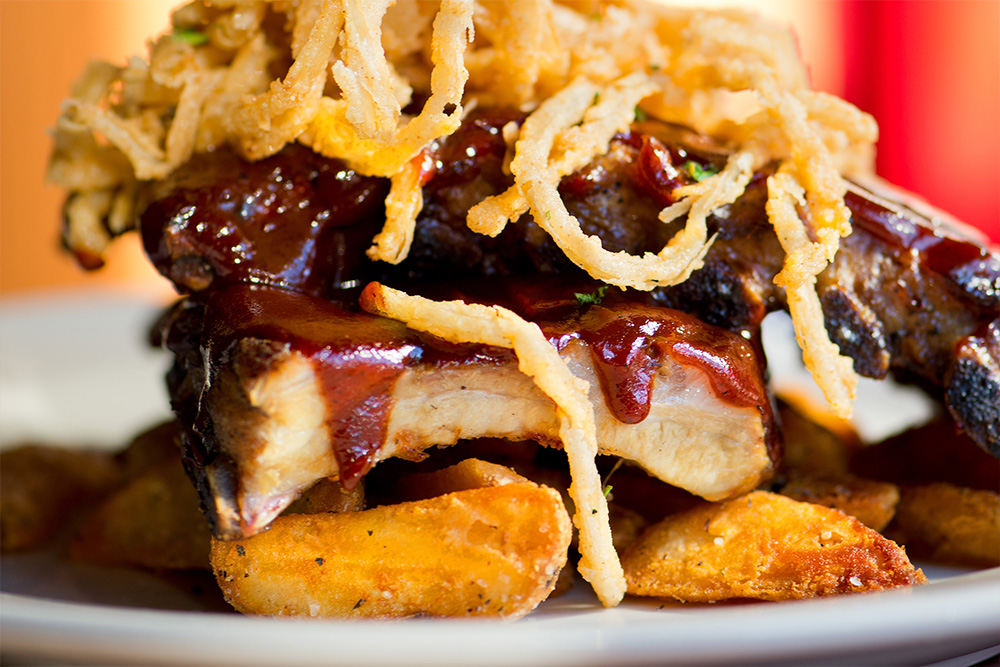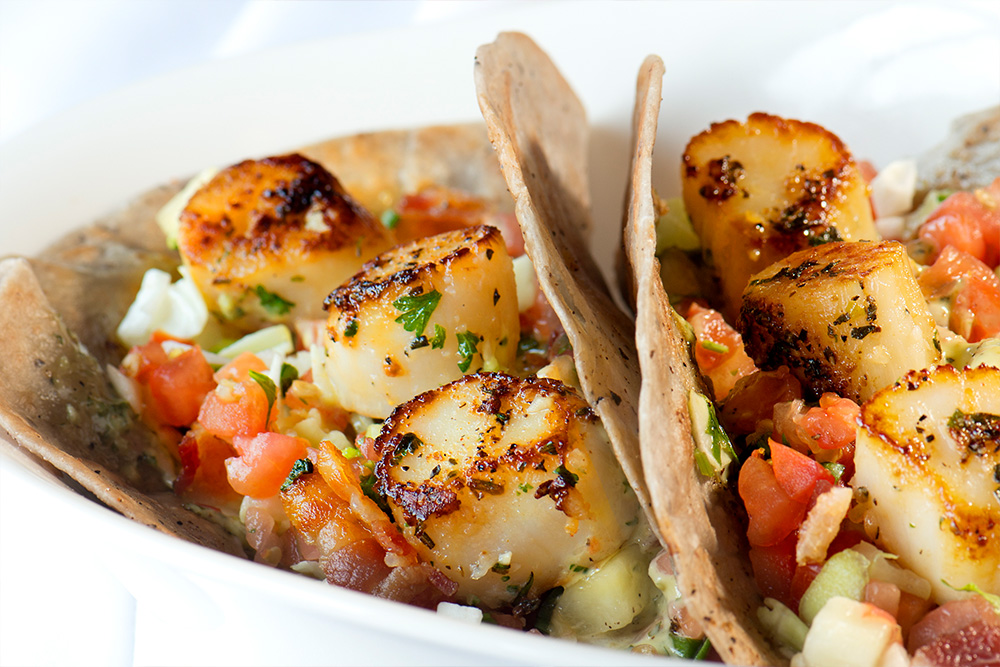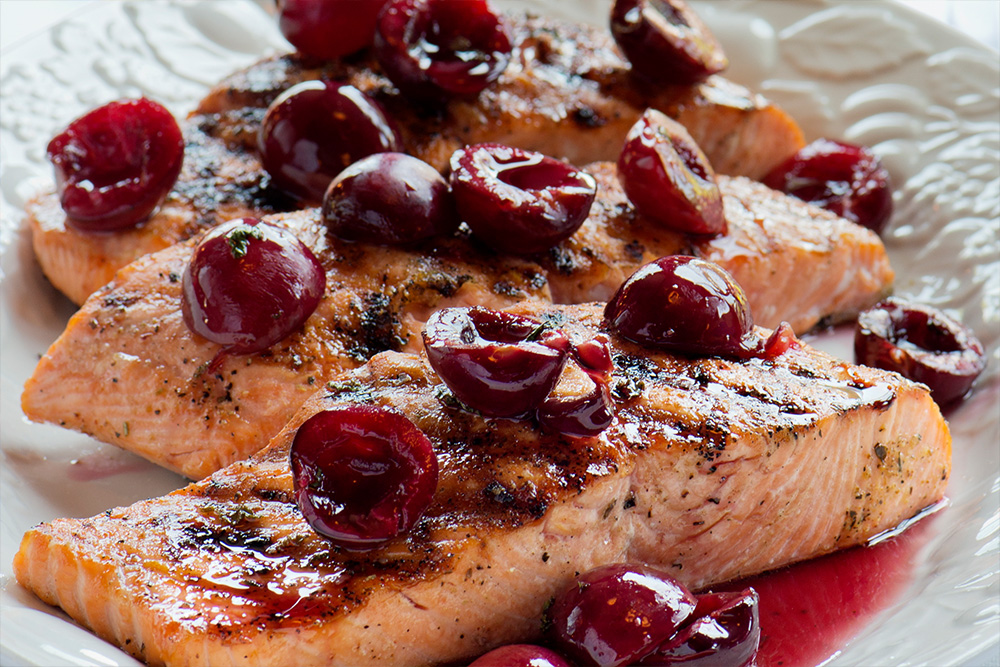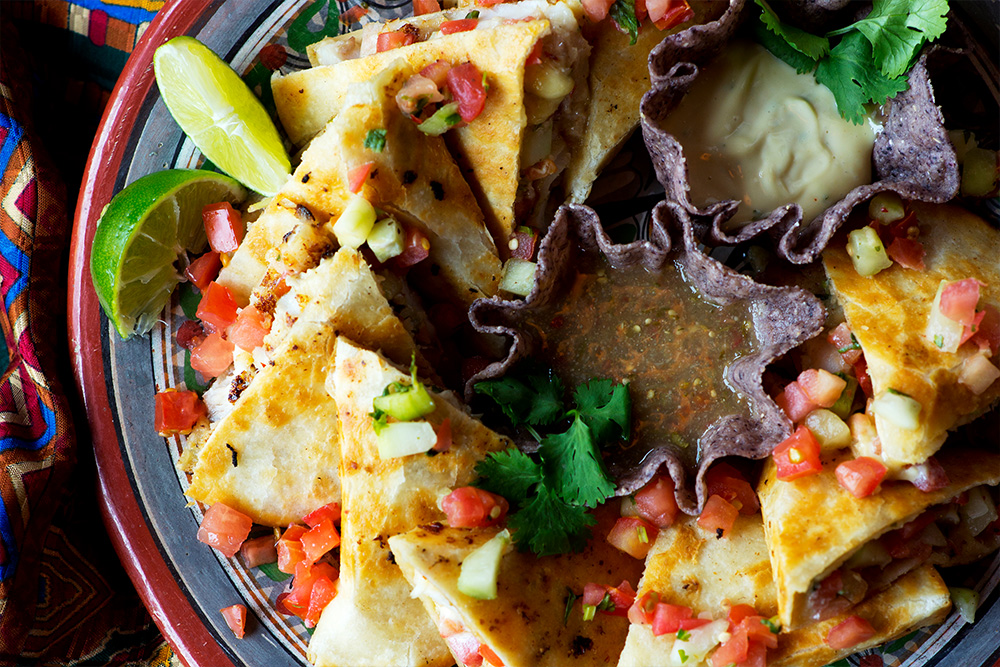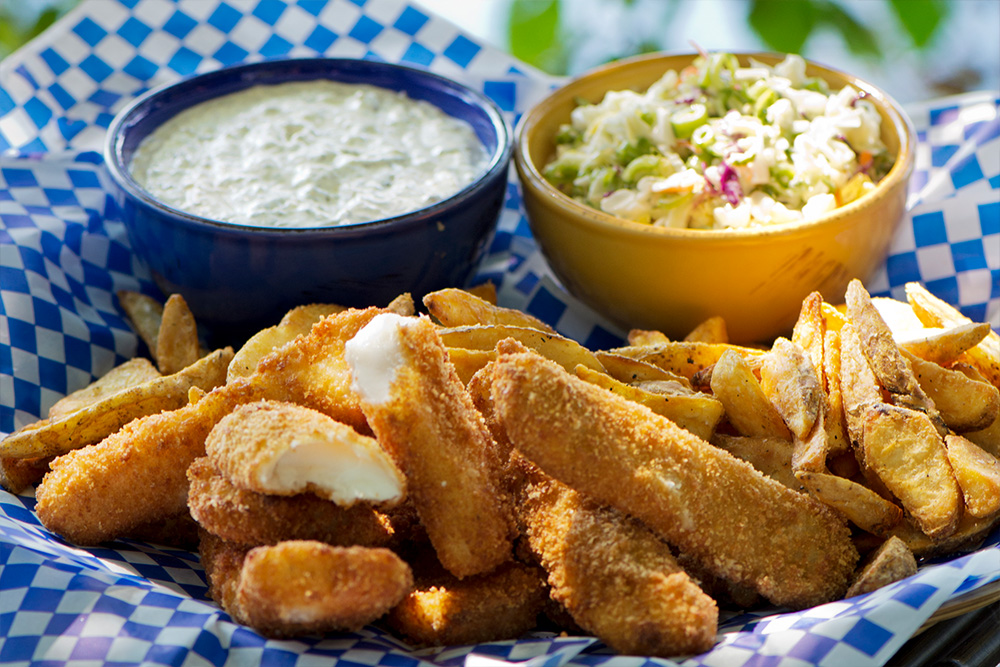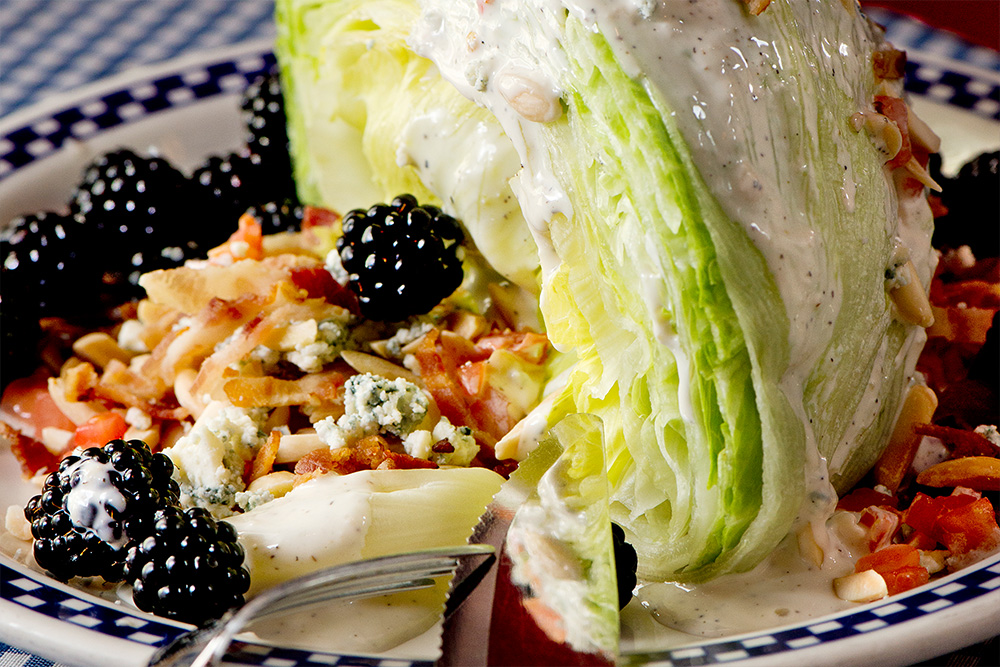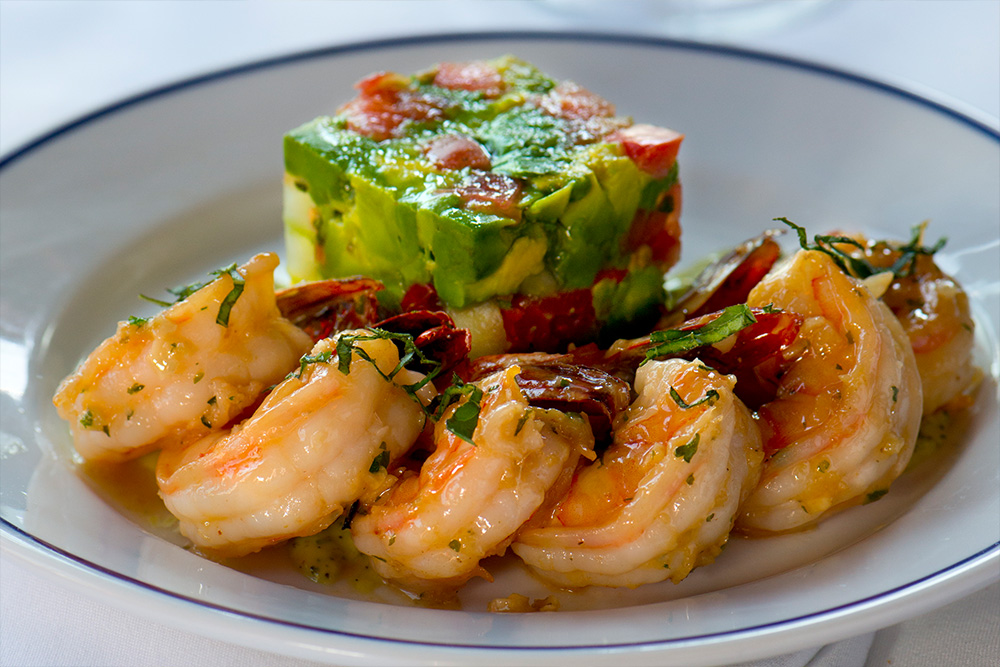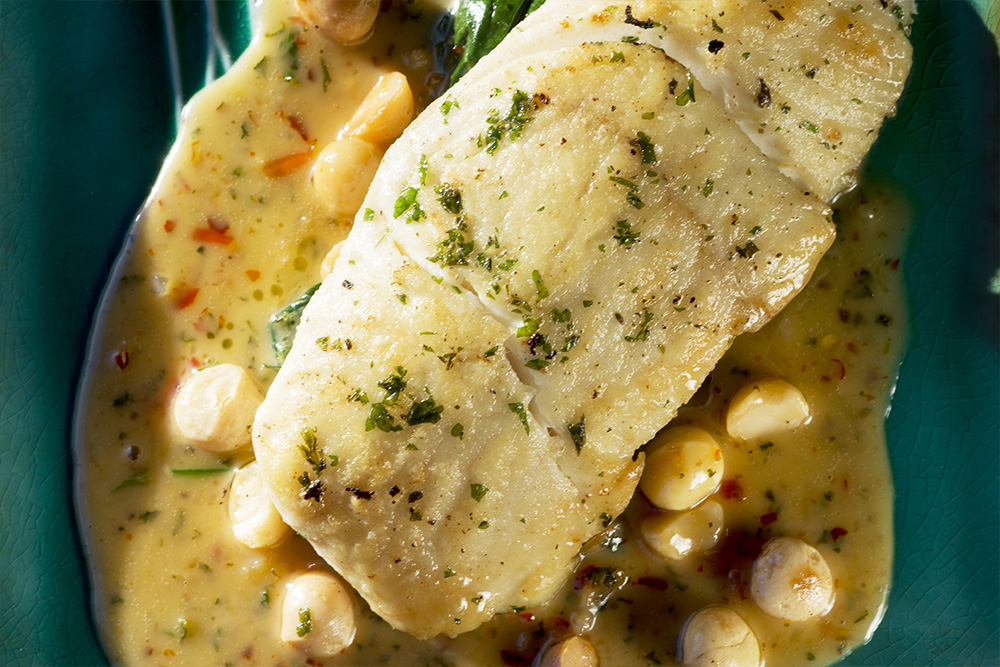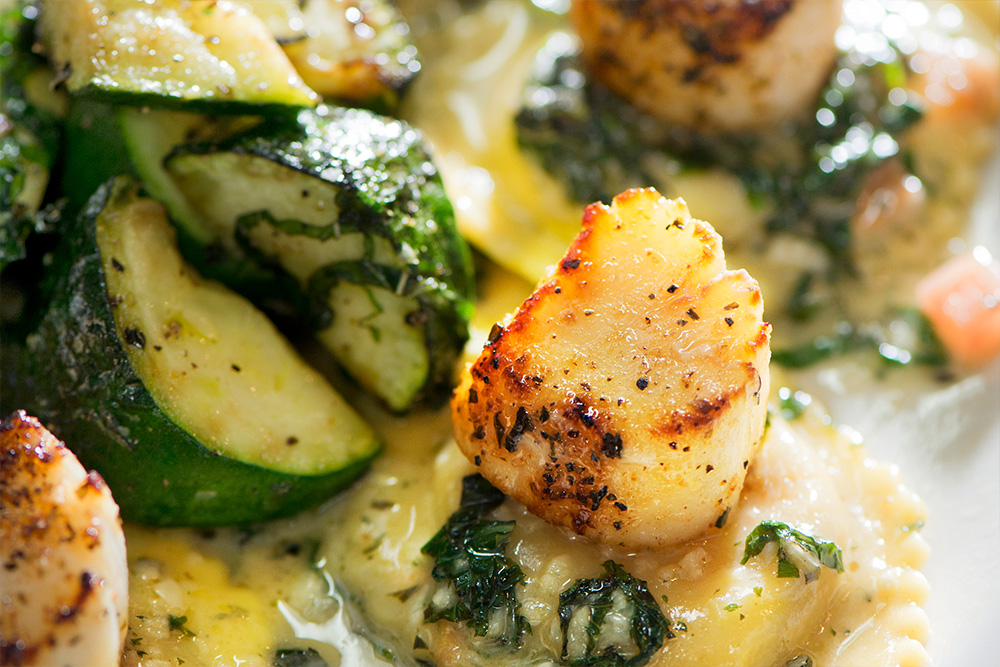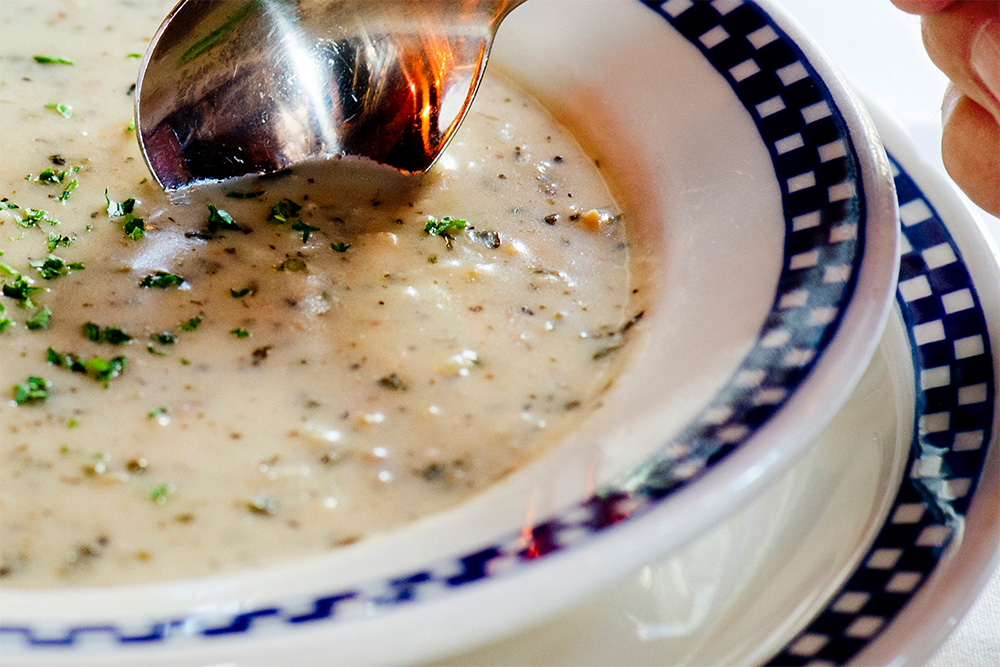 Scintillating Scallop Tacos
Wild Alaska Salmon Cherries Everywhere
Rock Around The Clock Rockfish Quesadillas
Oh My Cod Fish & Chips And Her Majesty Halibut & Chips
Sweet Blackberry Wedge Salad
Tempting Ginger Thai Halibut
All Kinds of Weathervane Alaska Scallops Ravioli
Award-Winning Clam Chowder
"Some of our scallop dishes, we do a pumpkin ravioli topped with a weathervane scallop that's been lightly sautéed so it's nice and almost rare because you can eat these scallops raw and you will not believe how incredibly scrumptious they are. And so that dish, with the pumpkin ravioli, is just a perfect combination." Duke.